After exploring the centre of Oslo and its associated sights yesterday, today we headed to a suburb called Stovner which is located on the very edge of the city and is surrounded by woodland. Of course, it seemed fitting to reach said area via the T-Bane, Oslo's very own metro system (come on, this is me that we are talking about)!
From my prior T-Bane research, I was very impressed to learn that all stations bar one have a ramp and/or an elevator (whether the latter actually works remains to be seen!) and the trains are 'apparently' flush to the platform. Once we sought the accessible entrance to Jernbanetorget station (next to Central Station), we headed down into the earth. The thing that immediately strikes you is the lack of ticket barriers and visible ticket machines. Disabled individuals can travel the network for free anyway but we soon discovered that, in order to purchase a ticket, you either need to use the app or retrieve one from a local shop.
Now to discuss said trains, compared to many countries, the rolling stock is relatively new and is indeed level with the platform…at times! What they don't tell you, however is that the gap between the platform and the train is rather large making the possibility for a wheelchair wheel to get jammed within highly likely (memories are now flooding back of last weekend where muggins was too busy talking at Kings Cross Underground station to remember that Paddington's platforms are on a slight curve meaning that one needed to be in a certain part of the train to avoid said gap…a leap of faith was definitely needed!). The other issue when you exit the central section of the network, the platform height differs from station to station and we all know what that means. Anyway, as usual, Superbunny was able to jump onboard with assistance and everything was dandy…
After reaching Stovner, the objective was to find the Stovnertårnet which is another architectural splendor where the walkway rises up over the surrounding scenery, the best bit is that it is fully accessible! Following on from a journey through, what I think was a Scandinavian council estate, the structure presented itself…
The walkway winds itself up through the trees at a gentle gradient presenting panoramic views over the surrounding woodland and Oslo's cityscape…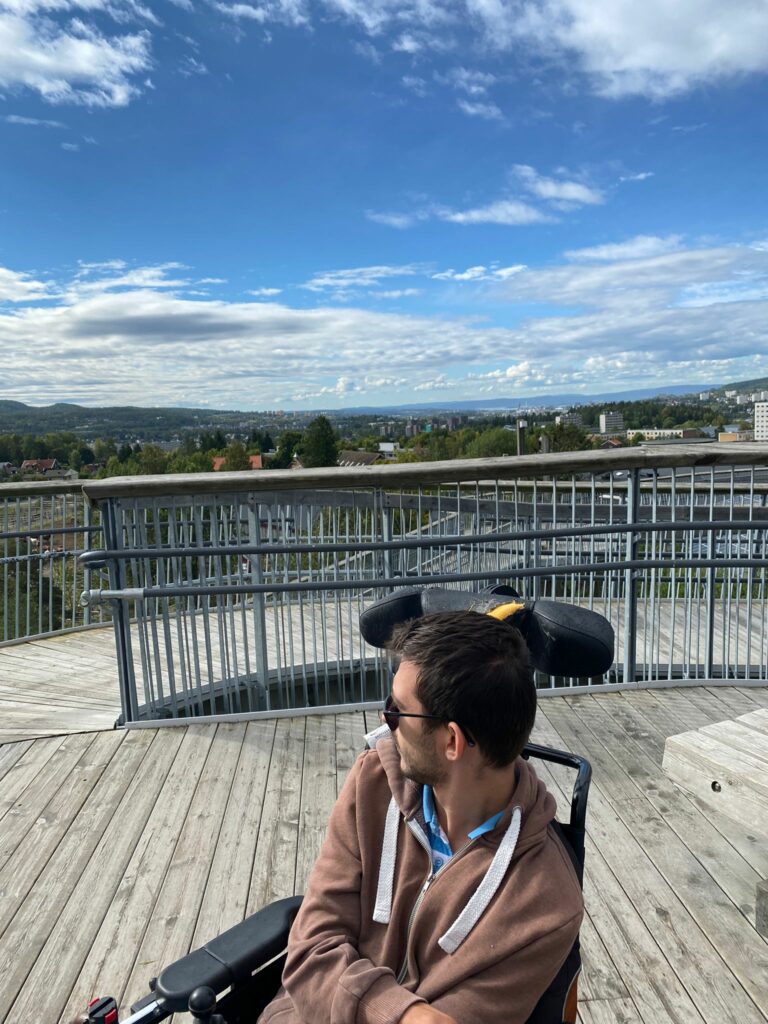 The theoretical plan after marveling at said structure was to enter the woodland for tea and cake at a café situated within, however I failed to realise that it is only open at weekends, made for a good wander nonetheless…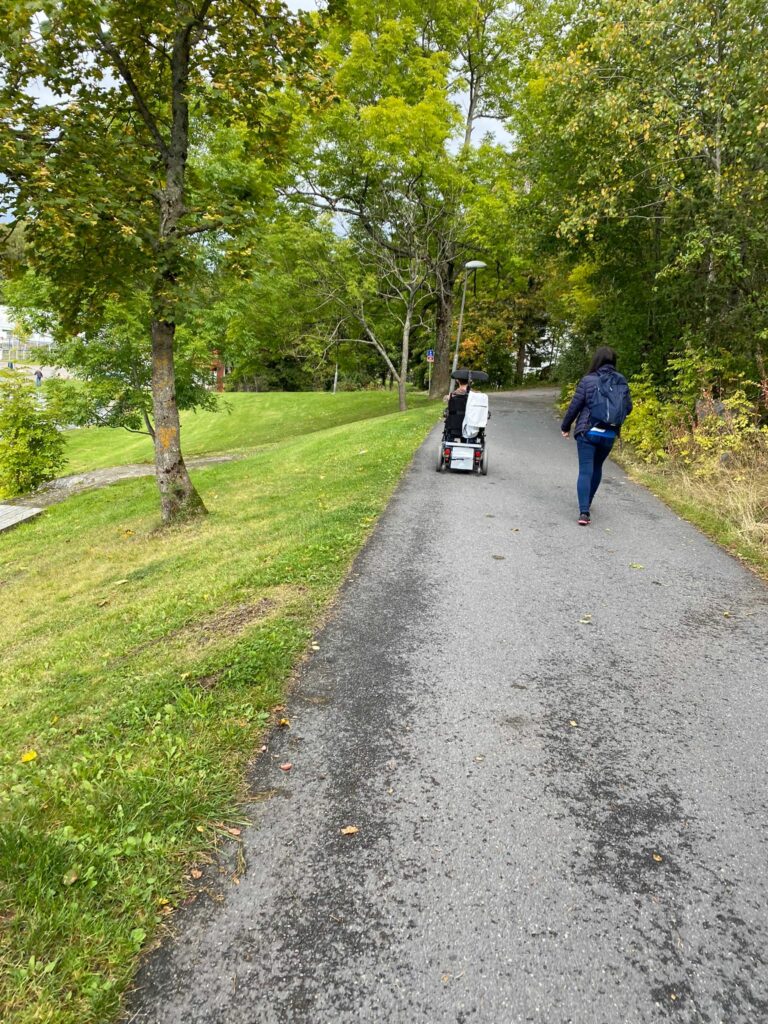 Tomorrow we head back to old Heathrow via the Flytoget airport train and then subsequent means of travel, the question is, will LHR still be in a complete mess?