Today we took the Beijing subway with the vision of attending the majestic looking Olympic Park where the 2008 Olympics and Paralympics were held.
As I said yesterday, I did some prior research finding out what stations are accessible or not. Normally a city would have some kind of accessible map which you can download but no not for Beijing! As a result it it took a couple of You Tube videos as well as zooming 500 % into several images. The line that we wanted to go on (Line 8) is of course the line going to the Olympic Park so it would is a kind of given that it's accessible. As usual, the lift at Nanluogu Xiang station (which is the terminus of the line) was located down the side passage, I'm sure countries do it on purpose to lead you down dodgy passageways!
The station part for Line 8 was fully accessible plus the modern rolling stock meaning that there is only a little gap between the platform edge and the train similar to the Jubilee line on the London Underground. The trains themselves were spacious (like the new trains on the Circle, Hammersmith and City lines), the wheelchair space consists of a belt that you could pull down and wrap around a wheelchair to secure it during transit…..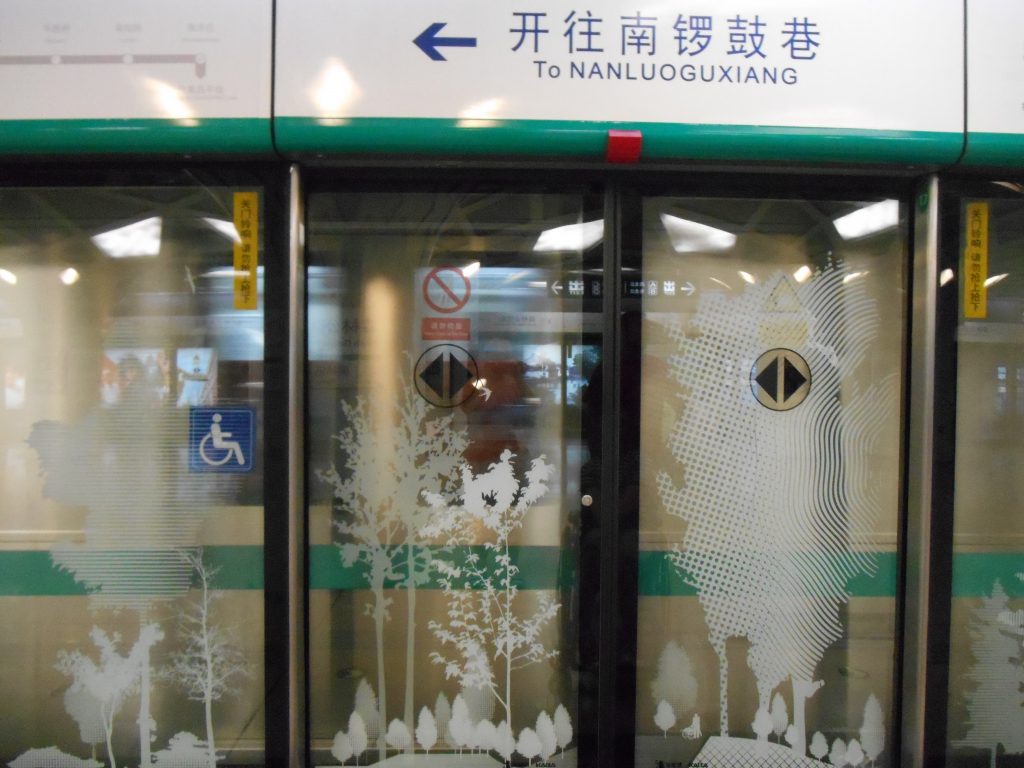 We managed to exit the station at the Olympic Green station without a problem to be greeted by the magnificant sight of the Beijing Olympic Tower (which is 246.8 metres). However, the first aim was to walk to the iconic Birds Nest and Water Cube. It was pretty easy to find after exiting the station and climbing up a ramp…..
r
The Olympic park is centred around a main boulevard of which the Beijing Olympic Tower, which was our second aim, is situated at the opposite end to the Birds Nest, so it was quite a walk to get to it, however they had a Chinese sounding Celine Dion soundtrack playing so you could have been in Disneyland!
The tower itself only cost £20 each which I thought was good value for money as there were several observation decks (all accessible) which you can visit plus a glass floor….
The plan for tomorrow is to a guided trip outside Beijing to visit The Great Wall of China😃