Last week, Milan experienced a powerful tornado thus you are likely to stumble across fallen trees (even a crushed car near the hotel) if you are wandering around the city currently which is a little difficult if it's blocking the pavement!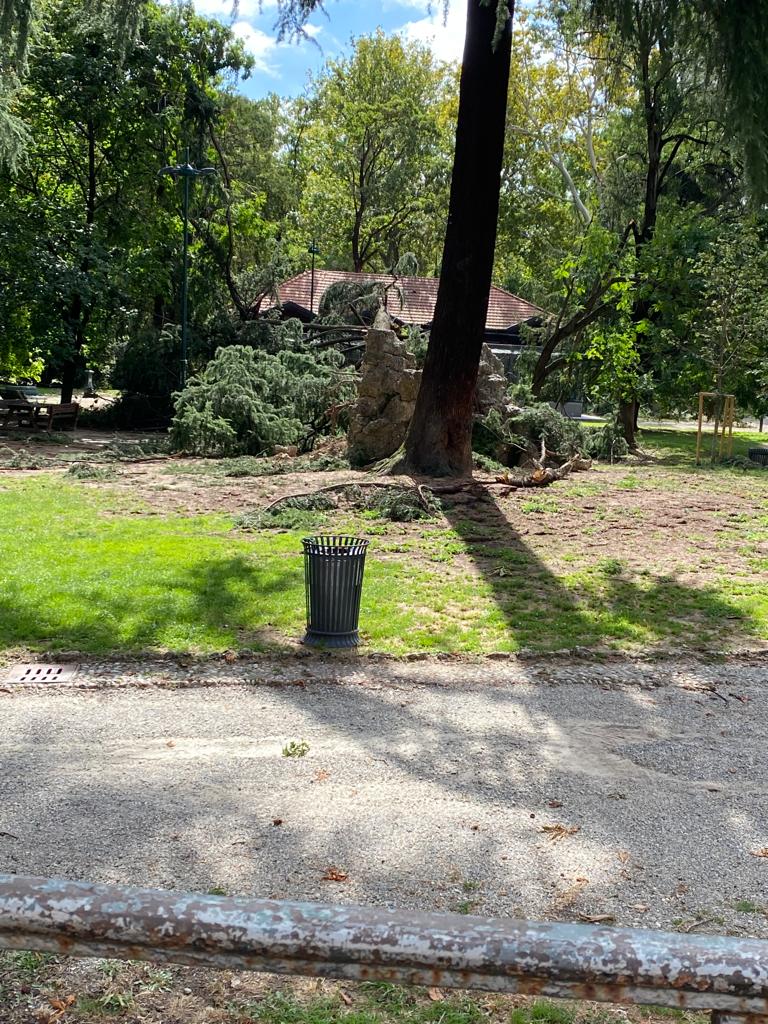 As a result, a few parks were closed thus it was the road way down to the centre, quite pleasant to wander the streets without watching out for potholes or drop curbs for once…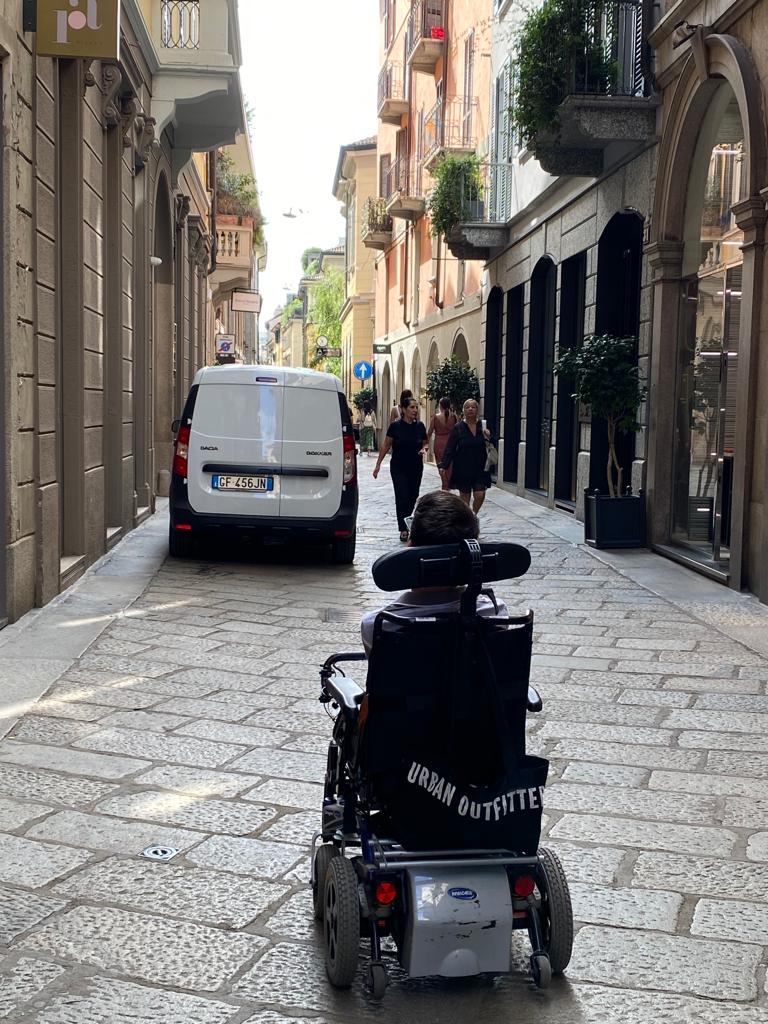 Eventually, the marvel of the Galleria Vittorio Emanuele II presented itself before us, it probably goes without saying that it is nice and accessible whilst packed full of designer shops and restaurants…
Rolling through the Galleria Vittorio Emanuele II leads you swiftly to the Duomo di Milano…
Now, as I am attempting to do this trip on a budget, I was in two minds whether to go inside. However it transpires that a disabled individual and one companion can enter for FREE and, even better, access the rooftop via a lift…who wouldn't say no to that!!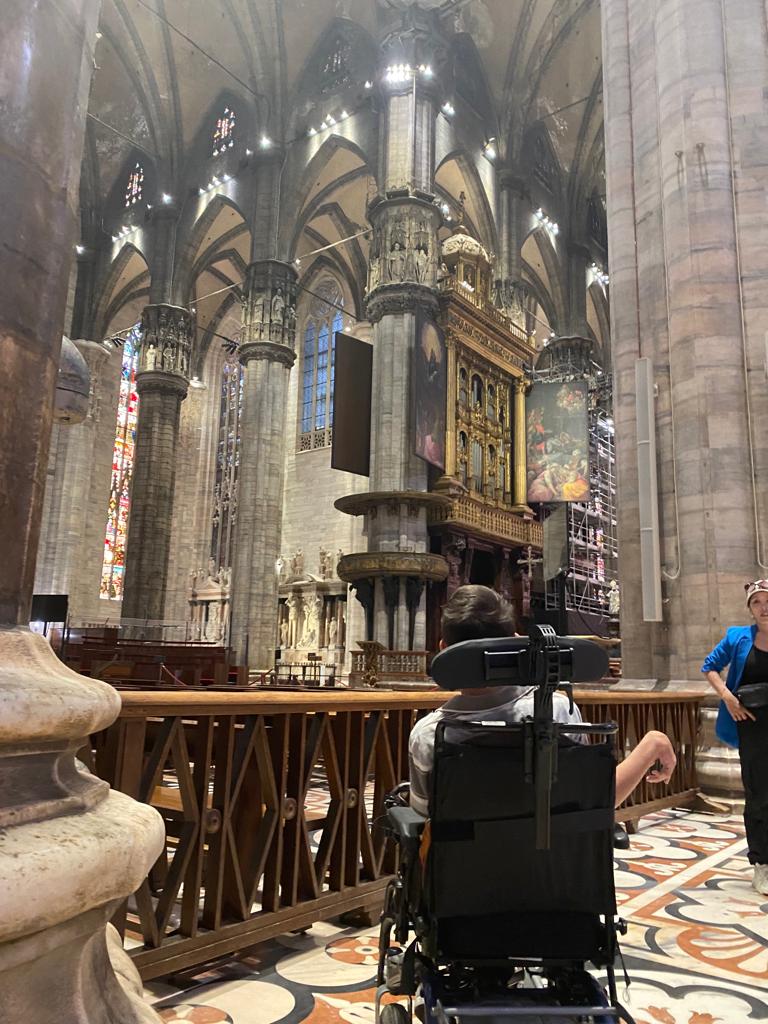 I will say that the walkway to access the rooftop from the lift is quite narrow, Superbunny only just managed it (with a little manpower). However it provides panoramic views over the city…
The next stop on the list (bar McDonalds) was the Naviglio Grande canal located to the South of the city for some food. Now, you know how picky one is about restaurants being inside away from my furry friends, we found a nice quiet restaurant without many pigeons around, 10 minutes later, the outside seating became a bird party. This was fine until the people seated started to become frustrated with said birds and, yes, a few decided to fly in for a brief moment before realising that it was the inside. Needless to say, the owners had to close every door and window for one to re-enter!
Anyway, after that ordeal, it was time to sample the Milan metro, however, before I discuss that, let's briefly talk trams. The city uses two types of rolling stock (as in many European places), unfortunately Milan opts for the older stock on the majority of lines (perhaps to maintain the feel of Milan?) which are completely inaccessible with steps leading up to the vehicle hence the metro or the buses are the best way to traverse the city in a wheelchair.
Milan has 4 metro lines with another under construction (as of 2023) with nearly every station being accessible. However, it is worth noting that some stations have stair lifts rather than elevators which can be confusing if you are used to seeking out lifts in back alleys…
From prior research, I knew that the rolling stock on the M1, M2 and M3 had quite a big gap and step up hence needed to ask the staff for a portable ramp. As per the London Underground, the staff contacted the destination station with ones location in order for Superbunny to get back off…
Tomorrow, we head back to Milano Centrale to board the Frecciarossa (high speed train) to Florence taking just 2 hours! Who knows what Florence has to offer a wheelchair user…