The strategy for today was to explore central Oslo whilst taking in the main touristy sights whilst attempting to avoid the downpours. I must say that it is nice to be in a city where the majority of shops and restaurants are step free…think this will be my fix for the next few years at least!
Anyway, the architectural wander began by a purchase of a new waterproof as the weather today was similar to yesterday…WET AND COLD!! Nonetheless, let it start we did…
The majority of the major sights in Oslo are within walking distance hence it is easy to hop from one to the other, especially as ramps and drop kerbs are plenty…
After wandering for a while, we stumbled across the Oslo Opera House, I did read about the architectural concept of said building a few years ago, however, didn't realise that it was located in Oslo! Now, the best way to describe the concept of walking up the outside of the building in the first instance is to have a gander at the below photograph…
Essentially, it's a massive ramp up the side of the building, it is quite steep (one side is steeper than the other – trust me to go downhill on the steeper side!) but no match for Superbunny…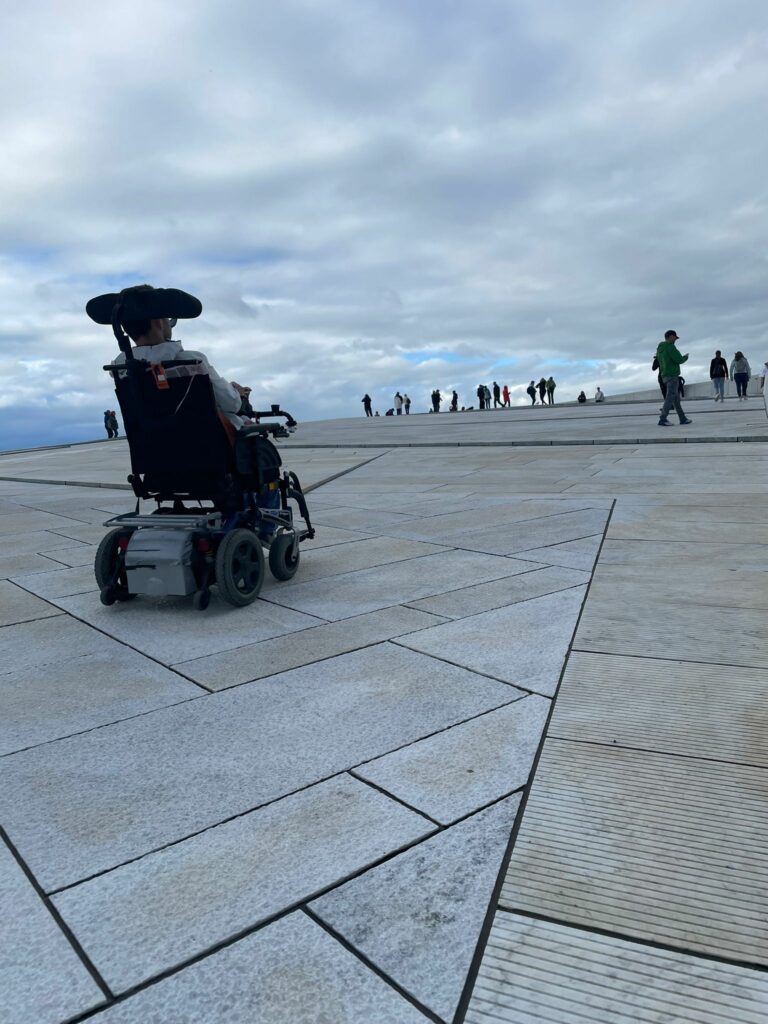 Apart from the steepness, the other issue is that, because the pattern is the same all the way up/down, it is difficult to distinguish which parts are flat and the parts that have 'ledges' until it is too late! Anyway, the views from the top are spectacular (if you ignore the cruise ship monstrosities!)…
It was shortly after this that a black cloud approached bringing heavy rain but we powered on regardless…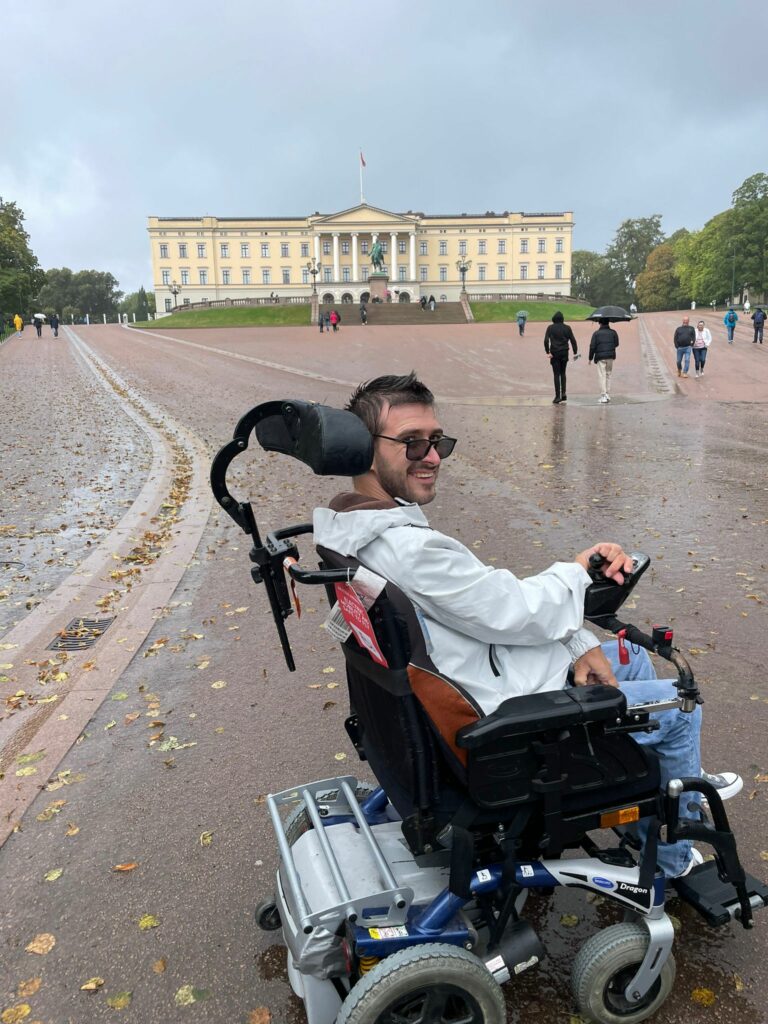 …if not a little drenched…
Tomorrow we try out the public transportation in Oslo (in particular, the T-Bane (metro)) to reach Stovner, an area on the city limits for some tree top walking etc!